Infinite 8 Early Childhood Curriculum 3.0 - featuring MY FIRST BLOCKS OF CODE (Hard Binder Only)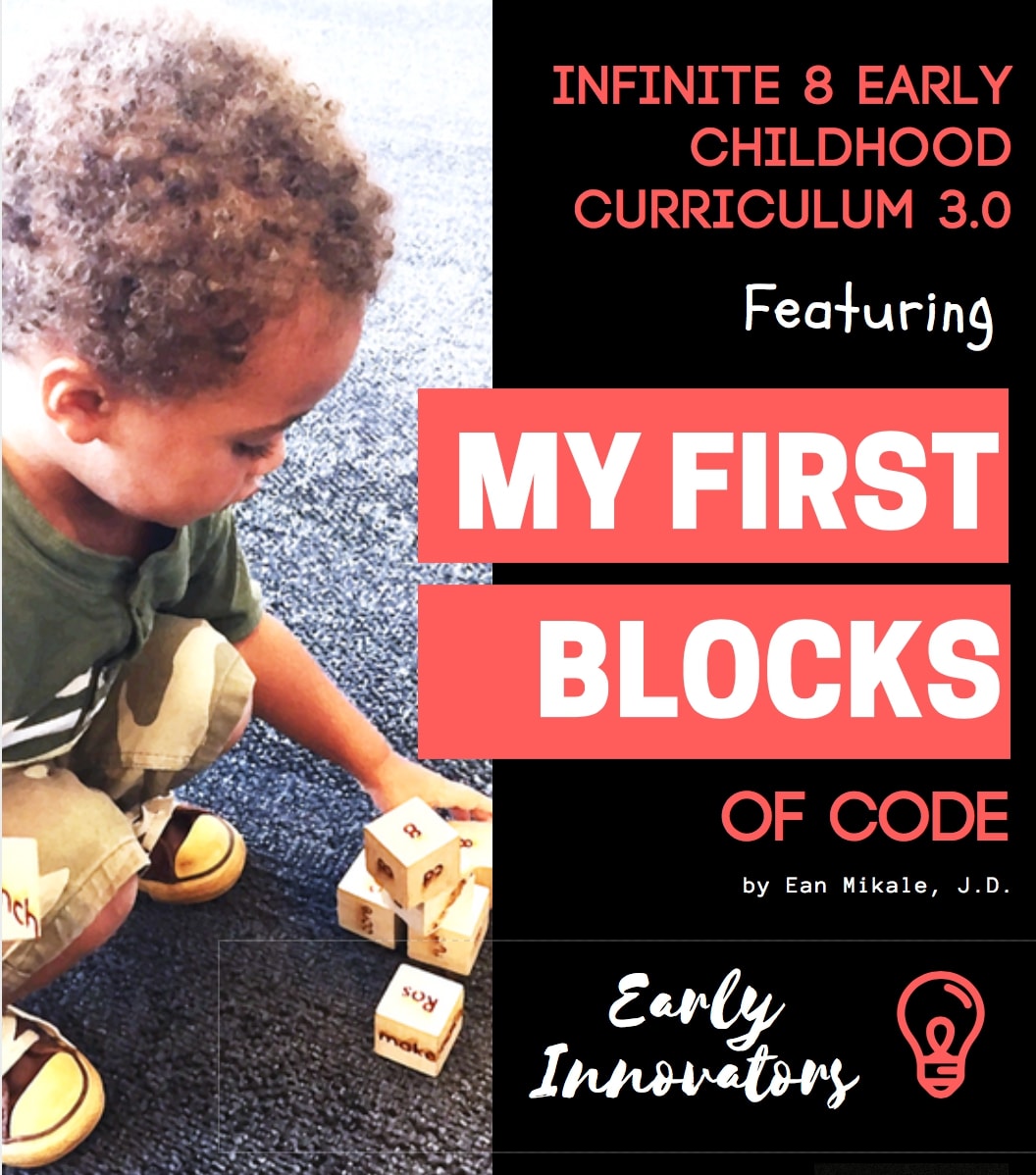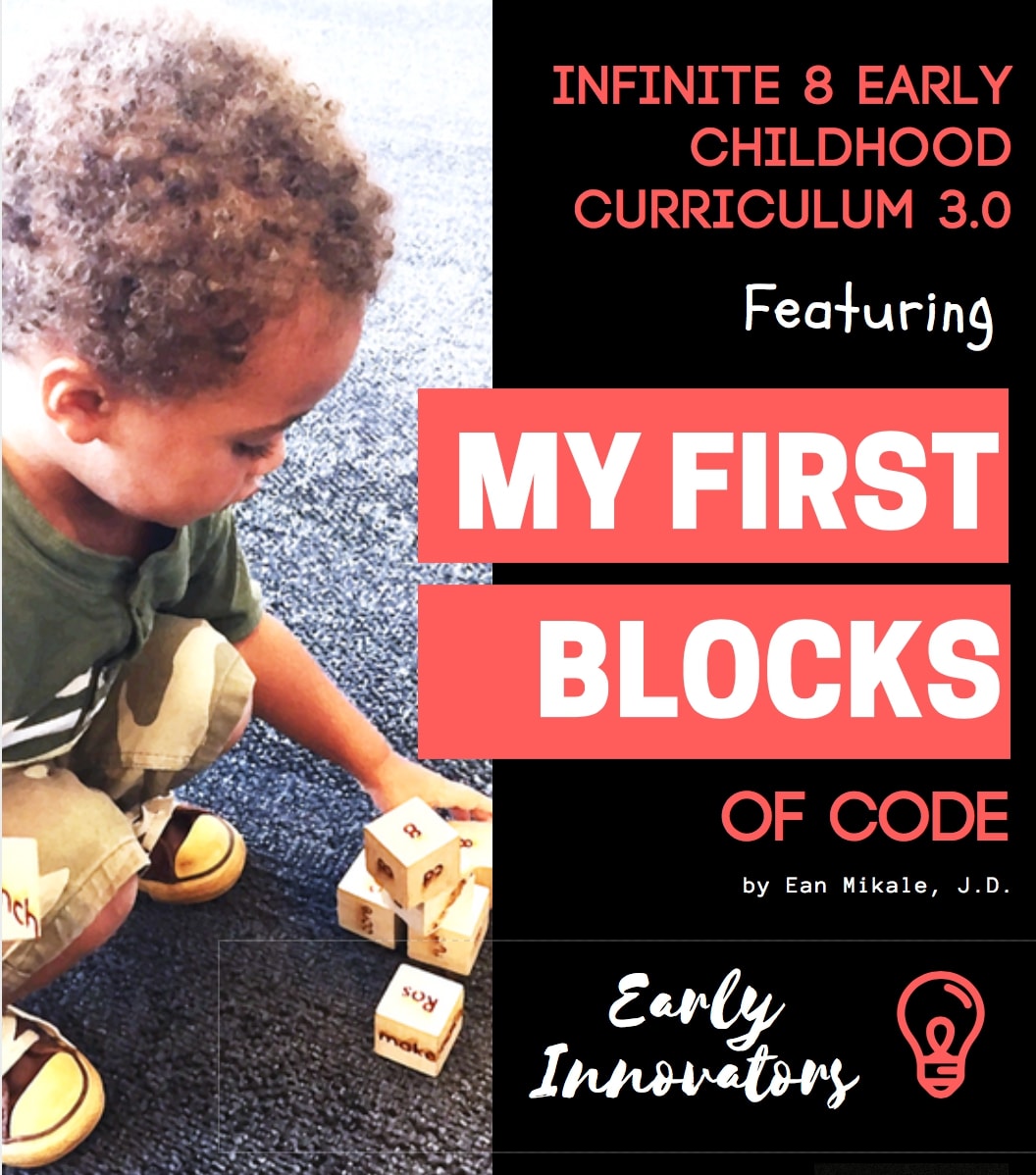 Infinite 8 Early Childhood Curriculum 3.0 - featuring MY FIRST BLOCKS OF CODE (Hard Binder Only)
"The Infinite 8 Early Childhood Development Curriculum 3.0 - featuring MY FIRST BLOCKS OF CODE, is the third edition of a product we are proud of. This curriculum has been developed with the input of parents, early childhood staff and providers, global stakeholders, and government administrators. The first edition was written while directly observing children and staff in the Element Learning Center in Omaha, NE. We also studied early learning systems in the top performing nations on global assessments. In later issues we decided it was important to wisely introduce technology we believed would provide children with the greatest future opportunities. Since then it has been two years, as we have worked on the other end of the workforce development spectrum, founding a post-secondary technical career college, Infinite 8 Aeronautics: The Drone School. The third edition is an expansion of our philosophy of preparing the workforce of the future. As automated systems become common place, we though it was time for children to learn the languages that these systems will speak at an earlier age. We commend and recognize the efforts of the Raspberry Pi Foundation to get coding into children's hands earlier, however, we do not believe this is early enough to build a highly skilled workforce. We hope you and your child enjoy the endless hours of content, as much as we enjoyed creating it." - Ean Mikale, J.D., - Author/Founder
Some of the Content:
Coding

Mobile Technology

Drone Technology

Non-cognitive Development

Character Development

Anti-Bullying

Mindfulness Meditation

Environmental Sustainability

Lead Awareness

21st Century Skills
Still undecided? Contact us for more information at info@infinite8institute.com, or head over to www.infinite8institute.com/earlychildhood where your answer may be readily available.
White Paper Available: https://issuu.com/infinite8institute/docs/mfbcwhitepaper50.
Thank you for your business!
Patent Pending - Patent Application No: 29655820